Hair Cuts, Coloring, and Styling
For over 20 years Salon J has been offering our clients a wide range of haircuts, coloring, and styling from Brazilian Blowouts, to Balayage techniques to Helix™ cuts.  See some of our work on Instagram and Facebook.
Women
Dry Cut or Trim … $55+
Shampoo / Cut / Blowout… $65+
Helix Cut™ by Joanne … $80+
This technique cuts curl into your hair with a specially-designed forked shear. The Helix Cut can only be performed by a trained stylist.
Shampoo and Blowout … $55+ based on length and texture
Special Occasion Up-Dos … $65+
European Brow Tinting … $30+
A designer session for those who would like natural-looking darker eyebrows. We have a range of colors to choose from. Tinting lasts 3-4 weeks
Men
Designer Cut / Style … $35+
Beard / Mustache Trim … $10+
Color Enhancing … Price determined after consultation
Hair Coloring Services
*All color service prices can vary depending on desired outcome
Single Process Color … $100+
Single Process Color with Cut … $150+
Balayage Technique … $150+
Balayage is freehand painting highlights onto the hair, creating a soft, gradual lightness towards the ends. It does not use foil and has less obvious regrowth lines than traditional highlights.
Glaze … $60+
Full Highlights … $180+
Corrective Color … Price determined after consultation
---
Brazilian Blowout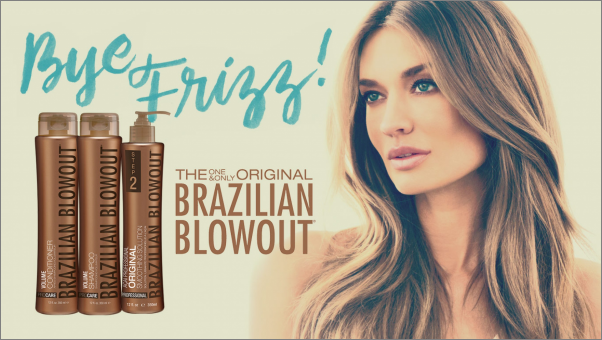 The Brazilian Blowout is the most innovative and effective professional smoothing treatment in the world!  Through the use of a Brazilian Super Nutrient Complex and a proprietary polymer system, the Brazilian Blowout actually improves the condition of the hair by creating a protective protein layer around the hair shaft to eliminate frizz and smooth the cuticle. The end result is smooth, healthy, conditioned hair with radiant shine.
The Brazilian Blowout … $300+ (based on consultation)
Instant Split End Correction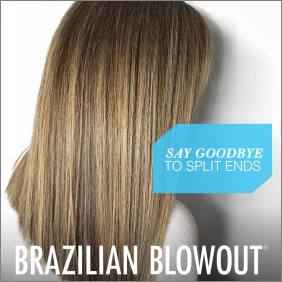 Instant Split End Correction is a therapeutic and preventative treatment, with cutting lotion, all-in-one.
It's the only in-salon service that instantly mends and prevents split ends while also preventing future splits to occur.
Lasts up to 4 weeks.
Perfect for prolonging the shape of your precision cut.
The end result is instantly repaired, stronger, healthier ends protected against future breakage.
Brazilian Blowout Split End Repairing Treatment … $100+
Late Policy
In order for us to offer quality service to our guests, please arrive 5 minutes before your service. Arriving 5 minutes late for your service may result in your service being shortened or rescheduled. Arriving 10 minutes late for your scheduled appointment will be treated as a same day cancellation or may be rescheduled.