Makeup Artistry

Salon J uses Glo products because makeup is an extension of skincare. Researched and developed with innovative, active ingredients and nourishing minerals, Glo's mineral makeup line is talc-free, paraben-free and, PETA-approved.
Bridal Makeup
Bridal Makeup With a Trial
Includes one professional pre-wedding makeup application (e.g., for photos, rehearsal dinner) as well as a professional application on your wedding day … $125
We can also come to you on your wedding day. Our travel fee is $65 per stylist/artist in addition to service cost.
Bridal Makeup – 1 session
Flying in the day of your wedding? That's ok! Here in Nashville that happens a lot. We are more than happy to accommodate you. Be sure to bring a picture of the look your going for so we can send you on your gorgeous way down the aisle! … $75
Make Up Artistry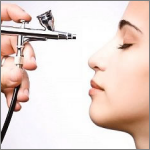 Airbrush Makeup Artistry
Unlike traditional makeup  where you rub makeup into your skin, airbrushing sprays a fine mist, so it "sits evenly" on your skin. Airbrush makeup provides flawless coverage (sheer or opaque), by minimizing skin imperfections while giving skin a beautifully natural looking finished result. Dinair airbrush makeup lasts as long as 24 hours without smearing, running, fading or caking. No more afternoon touch-ups, no more "excusing yourself" (unless you want to!) Lightweight. Hypoallergenic. Non-comedogenic. 24 hour wear … $120
Makeup Artistry
A special event or a night on the town? This is the perfect way to finish your look for a night on the town! Need a tutorial? Our pleasure! Just let us know and we'll gladly inform you why we choose the colors and placement to naturally enhance your gorgeous visage … $65
Temporary Lash Services (the no-commitment lash)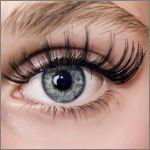 Here at Salon J we simply j'adore lashes! We have a variety on hand for whatever you fancy.
Strip Lashes
Last 2 days maximum … $25
Individual Lashes
Last 2-5 days maximum … $45